Bourbon Is My Comfort Food
by Heather Wibbels
"Cocktail Contessa Heather Wibbels demystifies the art and science of the thoughtfully-crafted home cocktail, a pursuit that was almost lost to history after the shelf-stable cocktail mixer fad of previous decades. This book proves that anyone can make and enjoy bespoke cocktails at home with a little bit of planning."
— Maggie Kimber, president of the Bourbon Women Association and content editor at American Whiskey Magazine
"It has been a joy watching Heather develop her talent for combining flavors into wonderfully creative cocktails. In this beautiful book, she encourages readers to push their own palates with prompts for riffing on her easy-to-follow recipes. Her tips will have you shaking and stirring like a pro."
— Carla Harris Carlton (The Bourbon Babe), former Bourbon
Women board member and author of Barrel-Strength
Bourbon: The Explosive Growth of America's Whiskey
"Visually stunning! Heather's cocktails when presented live are just as beautiful as they are photographed. Her photography reminds me of the stunning style of the late artist Julius Friedman, crisp, colorful and enticing! With that said, the cocktails presented within are in themselves works of art that appeal to all the senses. Visually inviting you to embrace the aromas, savor the flavors and imagine the sounds of the ice hitting the glass, the shaking and stirring that invites the conversation and laughter when shared."
— Chris Zaborowski, Owner of Westport Whiskey & Wine, Certified Executive Bourbon Steward
"This book is for everyone from beginner to seasoned bar professional. It will inspire you to explore your creativity with ease and professional tips and techniques to make delicious, impressive cocktails that enhance every occasion. Whether you are after a recipe for a classic, or one with a twist, or a decadent after dinner dessert cocktail, you will find what you need with easily understood instructions. The photos alone will trigger your inner adventurous spirit. Just a wonderful resource for anyone wanting to learn about whiskey cocktails and what can move you to have fun and enjoy whiskey in the comfort of your home with family and friends alike."
— Andrea Wilson, Master of Maturation, Chief Operating Officer at Michter's Distillery
"Bourbon Is My Comfort Food is a cocktail book that drinkers want: a tool that's long on detailed technique and chock-full of insights on amendments. Wibbels' well-tested recipes are easy to follow and sure to inspire home and pro mixologists alike. While her skill as stylist and photographer for the book is impressive, don't let those images keep you flipping pages on the couch. Wibbels wrote this book to get readers out of their seats and making drinks at home."
— Steve Coomes, author and restaurant and spirits writer
"Heather Wibbels, aka the Cocktail Contessa, represents the best of Bourbon Women here. Not only are her—and contributors' cocktails delicious, they are beautiful, too. Follow her guidance to elevate your home bartending to new heights!"
— Susan Reigler, author of The Kentucky Bourbon Cocktail Book
"When Heather Wibbels first joined the Bourbon Women Association, she liked to 'dabble' in cocktail making, until she witnessed the tremendous outpouring of excitement for her dynamic mixology creations from an enthusiastic group of women. Fast forward to Bourbon Is My Comfort Food, a collection of the very best in creative cocktails and the story along the way of the Cocktail Contessa, a true Bourbon Woman!"
— Peggy Noe Stevens, founder of Bourbon Women and coauthor of Which Fork Do I Use with My Bourbon?
"If bourbon is your thing, or you're even just a little interested, this book will be a great addition to your bar cart. This brilliantly illustrated book is bursting with so much information, including cocktail tips, recipes, infusions, syrups, and more, for everyone from the home enthusiast to drinks professionals to enjoy."
— Natalie Migliarini, author of Beautiful Booze
"Bourbon Is My Comfort Food is just what every bourbon lover needs on their bar cart. Heather has done a stand-up job of presenting bourbon in a way that is approachable yet wildly informative. I learned something new in nearly every section of the book. Heather takes us on a ride with her cocktail recipes, expanding classic cocktails into creative and flavorful riffs. There's a little something for everyone!"
— Alyson Brown, author of The Flower-Infused Cocktail
"The book with more than 140 recipes is a primer not just on making great cocktails but it takes the reader on a journey of how to manipulate flavors on their own to create perfectly balanced cocktails to meet one's own palate."
— Distillery Trail
"Beautifully and profusely illustrated throughout with full page color photography, this coffee-table style edition of Bourbon Is My Comfort Food is an elegant compendium of thoroughly 'user friendly' recipes for memorable bourbon based cocktails and other drinks—and begins with practical 'how to' and 'what to do' information on Bourbon Basics and Stocking Your Bar. While also available in a digital book format, Bourbon Is My Comfort Food will prove to be a prized addition to personal, professional, and community libraryWine/Beer/Spirits collections."
— Midwest Book Review
Being Here: Stories
by Manini Nayar

"Dazzling… By the end of Being Here, the discrete gossamer threads of Manini Nayar's linked stories have become entangled in our minds, by beautiful design… Though it's presented as a collection, Being Here ends up reading like a generational novel, with twisting strands of DNA. In the Indian immigrant communities Nayar describes, from the Himalayan foothills to Manhattan to South Bend, Ind., connections thin with geographical distance. Nayar tests how far familial relationships can stretch before breaking. With this collection Nayar reveals the invisible details that unite us."
— The New York Times Book Review
"Original, bright, refreshing, with terse sentences and many passages of lyrical prose."
— Elizabeth Nunez, distinguished professor of English at Hunter College-CUNY and author of Even in Paradise
"Spanning different continents and communities, this collection of precise and effervescent short stories celebrates the absurd and the everyday, and delights with its humor, passion, and pathos."
— Ilan Stavans, Lewis Sebring Professor of Humanities at Amherst College and Teá Obreht, winner of the Orange Prize for Fiction for The Tiger's Wife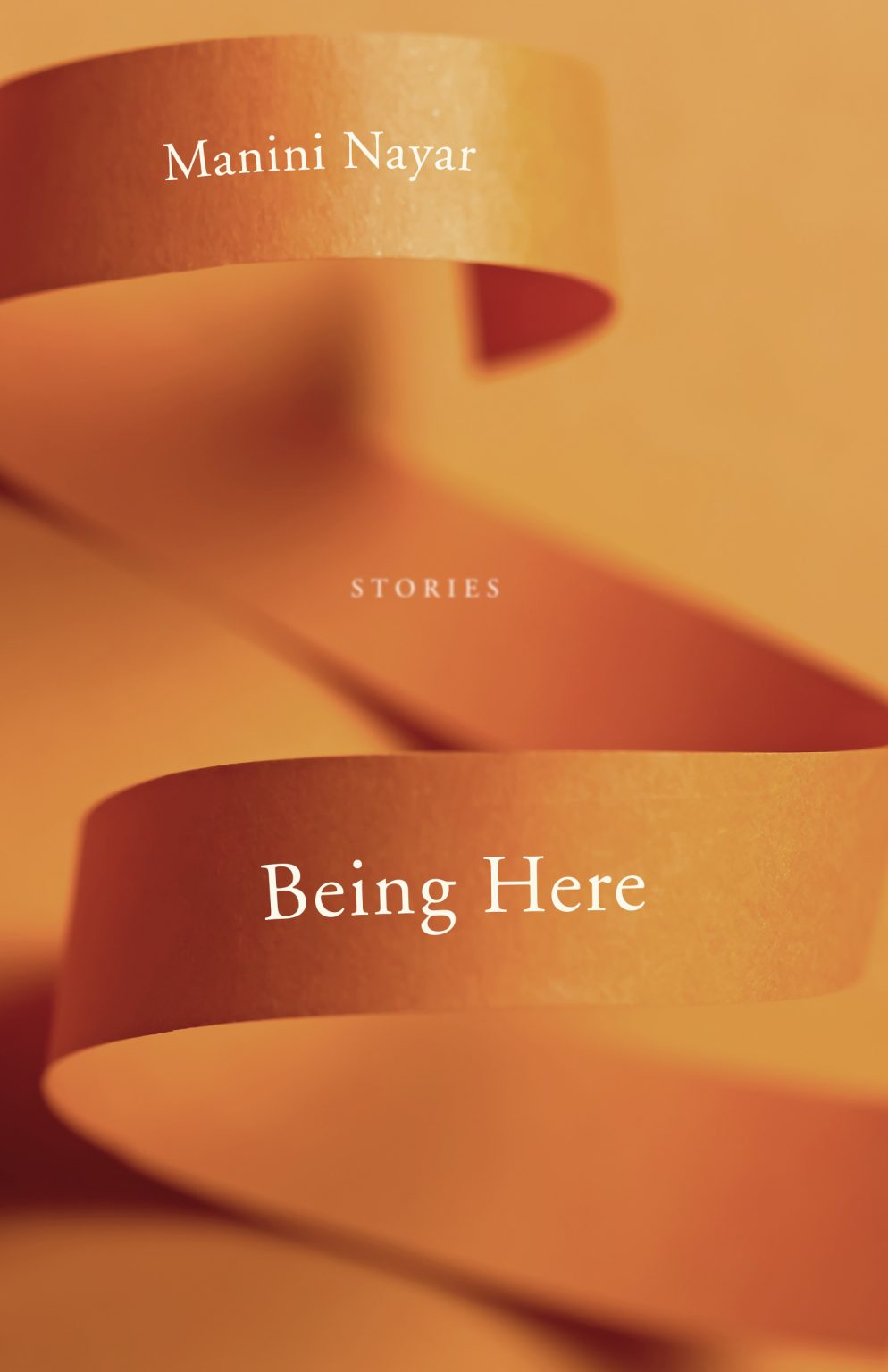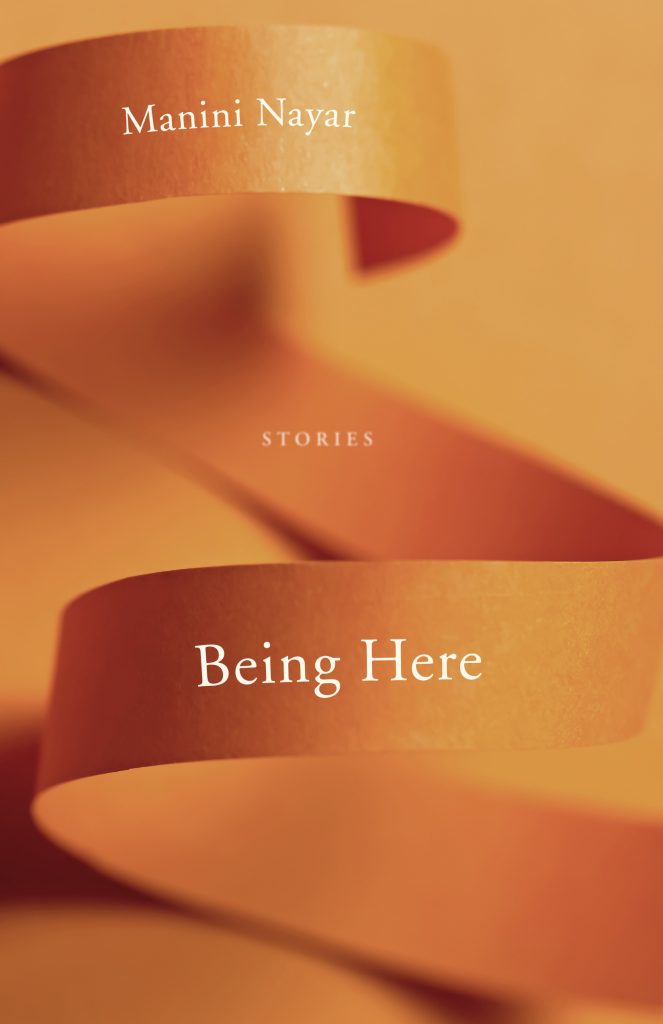 My Place in the Sun:
Life in the Golden Age of Hollywood and Washington
by George Stevens, Jr.
"Elegant and engaging…this memoir delivers."
— Wall Street Journal Featured NPR's Book of the Day
Interview on PBS Newshour
"George Stevens, Jr.'s life as a guardian of American cinema and his own signature films have been a remarkable celebration of the arts. In this riveting memoir he takes us on a glorious journey through so many of America's most important and enduring moments both on-screen and off."
—Tom Brokaw
"…this is the life of George Stevens Jr., who as his narrative unspools seems to have been born to bridge cultures that might be miles apart — literally and figuratively — but have held each other in mutual fascination for more than a century."
— Ann Hornaday, The Washington Post
"Stevens details his life and career — and the lives of those around him — to such an extent that the reader truly gains an insight into the world in which he lived."
— Yes! Weekly

"George Stevens' new book is a fascinating journey through his amazing life. He has been at the center of Hollywood for longer than he cares to admit and has the stories to prove it. You will even find out why I've always called him 'Kingfish.' Movies, family, the arts and politics — My Place in the Sun is quite a ride."
— Quincy Jones

"Long before Ronald Reagan came to Washington, George Stevens Jr. brought Hollywood glamour, and serious film, to the backwater 1960s capital of the United States. The son of a legendary director (Giant, Shane, A Place in the Sun), George Stevens Jr.'s role as an important player in the cultural and political life of the nation, on both coasts, is unique. Through half a century, he established the American Film Institute, the Kennedy Center Honors, and was a friend and confidant to presidents from Jack Kennedy to Barack Obama. His is a tale like no other and spun out here with grace and historical sweep."
— Carl Bernstein
"If George Stevens Sr. were half as impressive as George Jr. writes in this compelling book, he would still be a Hollywood Lion, director of some of our most memorable movies. The son, like his dad, has also lived a memorable life, recounted in vivid anecdotes of friendships with Elizabeth Taylor, Orson Welles, Edward R. Murrow, and the Kennedys, the movies and documentaries he birthed, the arts he championed, the Kennedy Center he pioneered, the noble life he has lived. My Place in the Sun is a book I avidly consumed in one gulp."
— Ken Auletta, media critic for The New Yorker
"For anyone interested in Hollywood and the inner workings of Washington, DC, My Place in the Sun is a treasure. It is also the captivating story of a loving father and son."
— Jill Abramson, former Executive Editor for The New York Times
"My Place in the Sun offers the reader a front-row seat to the birth of the American Century through the lens of a model cultural citizen. In both wartime and peacetime, through national celebrations and tragedies, George Stevens Jr.'s meticulously documented, even-handed portraits of a century's worth of filmic and political history makers is a must-read for anyone interested in human affairs. I couldn't put it down."
— Yo-Yo Ma

"George Stevens Jr.'s My Place in the Sun is a rapturous ode to his father's remarkable imprint on American cinema, as well as engaging evidence of the son's indelible mark on America's cultural politics. This enthralling recollection paints a moving picture of Hollywood discovering itself and America defining itself in its most consequential hours. Stevens, Jr. captivates with intimate moments and decisive encounters where we discover the humans behind the boldface names. Escapade, heart and grace fill the pages."
— Alfre Woodar

"A beautifully written memoir of a beautifully lived life. From the studio lots of Hollywood to the corridors of the Capital; from Elizabeth Taylor to Sidney Poitier to my father Robert Kennedy, George Stevens, Jr. was always in the room where things happened. Magnetic, elegant, and deeply thoughtful, My Place in the Sun shines its bright light upon a remarkable man, while so movingly illuminating our own American time.n
— Rory Kennedy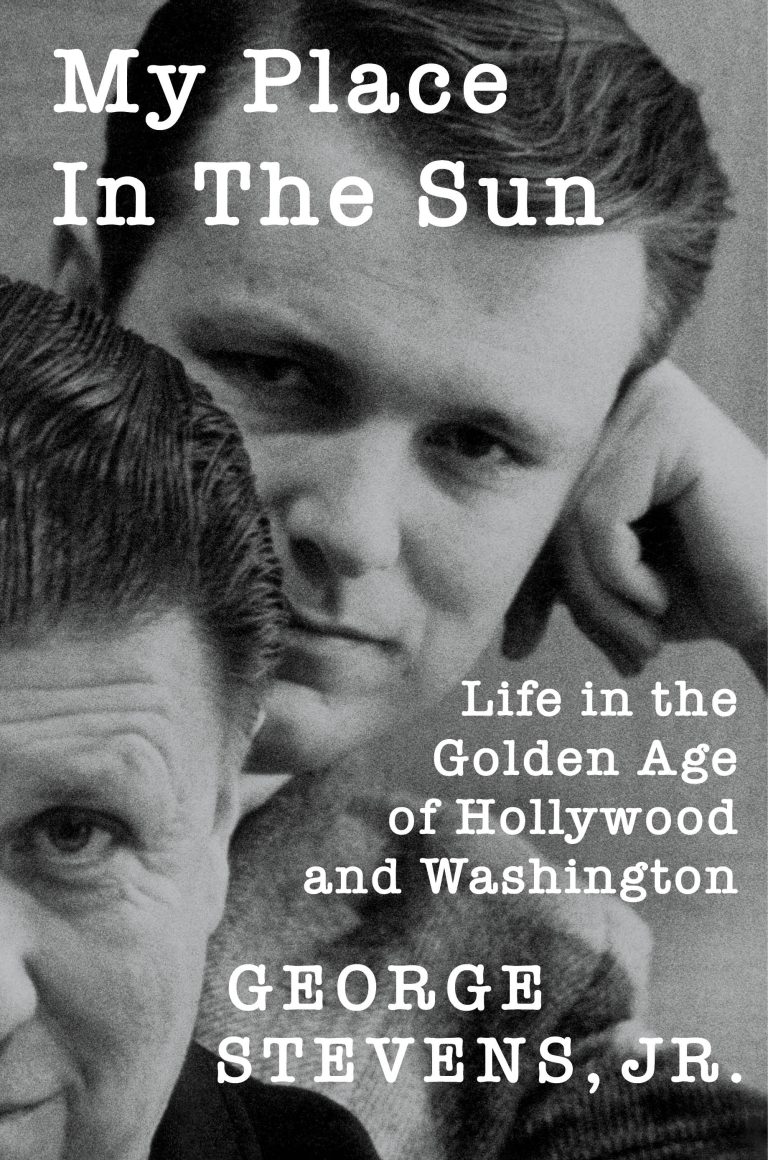 A Front Row Seat:
An Intimate Look at Broadway, Hollywood, and the Age of Glamour
by Nancy Olson Livingston
Excerpt in Vanity Fair
"Livingston is ninety-four, and lives just north of Sunset, in a one story L-shaped house graciously appointed with animal-print velvet, much like the interior of Norma Desmond's Isotta Fraschini. She has coiffed medium-blond hair, high Scandinavian cheekbones, and a trim figure. "I'm the same weight I was in college, that's not an issue," she remarked breezily on a recent afternoon. In October, A Front Row Seat, a memoir about her life in and around show business, will be released. "I have to stay well through the end of the publishing of the book," she said. "And then will you just please leave me alone and let me be, so I don't have to look wonderful every day."'
—The New Yorker
"Nancy has been an active participant and witness to many of the major cultural turning points of the twentieth century. Inspiring the line "I've grown accustomed to her face," hosting the Beatles in her home, and interacting with William Faulkner, Bennett Cerf, and John Kennedy. And that is before she shares the stories of her film career alongside Gloria Swanson, Billy Wilder, William Holden, Walt Disney, Fred MacMurray, Hayley Mills—the list is long, the vignettes revelatory and all so wonderfully told."
—Cari Beauchamp, author of Without Lying Down: Frances Marion
and the Powerful Women of Early Hollywood
"The life of Nancy Olson Livingston continues to be the stuff that dreams are made of. Beyond her impressive stage and screen career, Nancy was an intimate observer of the politicians, show biz giants, and society glitterati who held sway during the latter half of the twentieth century. A singular account by an extraordinary woman who is still going strong, A Front Row Seat is a delectable feast of a memoir that I couldn't put down and had to consume in a single sitting."
—Alan K. Rode, author of Michael Curtiz: A Life in Film
"If luck is a lady, like the song says, that lady must be Nancy Olson Livingston—an Academy Award-nominated actress (Sunset Boulevard) and muse to her first husband, lyricist Alan Jay Lerner (My Fair Lady), and to the Capitol Record impresario Alan Livingston. Her life has been a banquet. A Front Row Seat is a vivid, illuminating record of all the high-rolling stars of music, film, theatre, and politics who found a seat at her glamorous table.
—John Lahr, theater critic, writer, and author of Notes on a
Cowardly Lion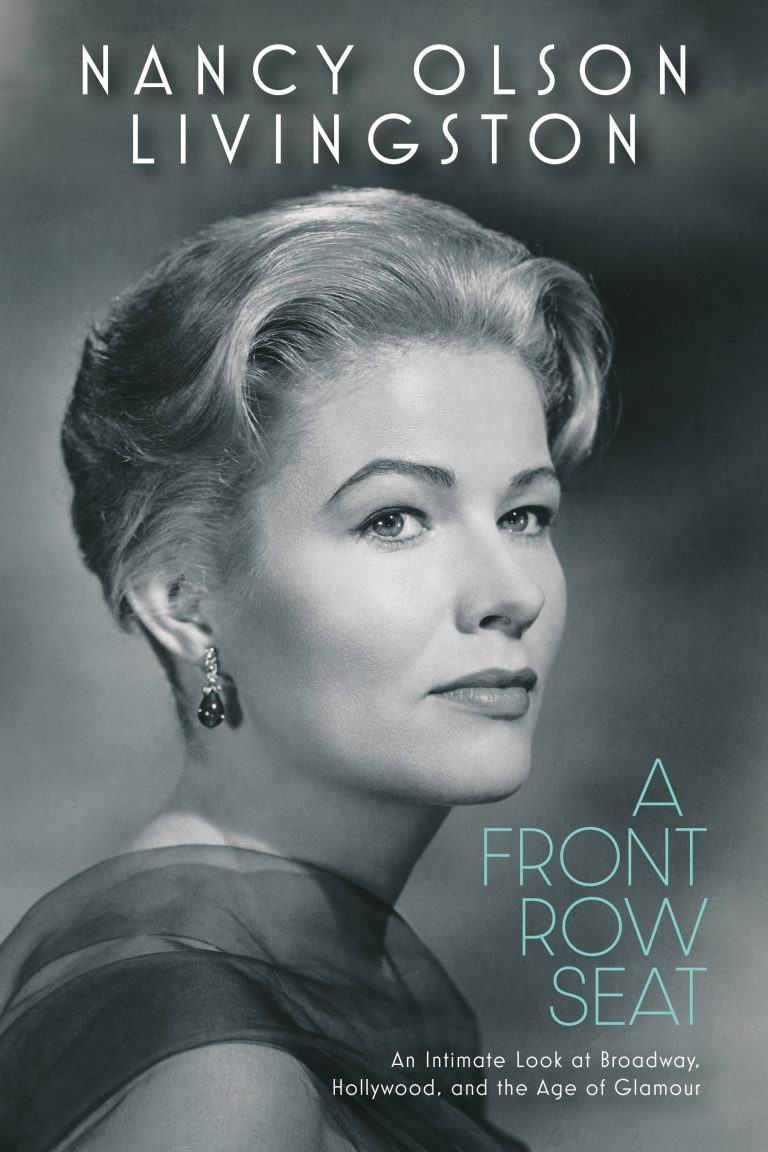 The Girl Singer: Poems
by Marianne Worthington
"As the title suggests, musical performance supplies narrative
material in Worthington's debut; so does Worthington's female-specific, Appalachian experience. The political sphere is
present in flickers, in, say, a grandfather's xenophobic World War
II racism or (in the title poem) violence against women, where
the 'girl singer' mourns 'the women killed in all the murder / ballads I knew.' Shorter lyrics animated by metaphor startle. Spying
a nest in a hospital 'breezeway,' Worthington describes displaced barn swallows in a flurry of figuration as 'little fighter-pilot parents' whose babies in 'a chalice of gob and mud, / atop
the sprinkler-head cups' are 'tiny ostomies of endless hungers.'
'Ostomies' slides the poem from metaphor into narrative — we're
now in the land of medical procedure and digestive damage.
Worthington concludes: 'What are the questions / I should be
asking here as droppings / mound up on the concrete steps /
around my feet like splotched offerings?' Rhetorical questions
can often be edited out of poems, but this one provides passage, in celebration and disgust, to contemplating the waste that
unites all creatures."
—The New York Times
"Poetry is always looking for voices from the wilderness, and
with her country music cool, Southeastern Kentucky's Marianne
Worthington is a fitting, masterful voice for Appalachia."
—Foreword Reviews
"Lit up and melancholy, these poems inhabit and reanimate the old songs, the ballads and fiddle tunes
of the original mountain music that has no beginning and shows no sign of ending soon. Murder ballads,
roaming, and redemption are all here with pining refrain. But then the book opens like a dogwood blossom
to capture the music of childhood and family, as if a life of learning and wonder, love and loss is bounded
by song. And so it is. These poems hit the ear like rain on a tin roof and summon a world that's heartfelt and
true, because the things of that world, from the human music right down to the birds, belong to each other
and to the wondrous world itself."
—Maurice Manning, author of Railsplitter and One Man's Dark
"The Girl Singer is a praise song, love song, rage song, ballad, recitative, and lament for early country music singers costumed, renamed, packaged, and sold; for the poet's mother, who filmed a teenage Dolly
Parton singing in a gas station parking lot; the poet's father, caught in paralysis and a fading mind; for the
musicians—country and soul—who were the soundtrack of her growing up; and for the glory of being in the
audience at the Ryman when Bobby Bare kissed Marty Stuart. Worthington reclaims these beloveds, along
with her "maternal people" and her grandmothers, with whom she is "encircled now, all / living together."
She restores her parents to their beginning—and hers—as we go with them to the Opry on their honeymoon.
Through multiple forms—fixed and invented—she renders these moments. And by turns her singing words
dazzle and cleave our hearts."
—George Ella Lyon, former Kentucky Poet Laureate (2015–2016) and author of Back to the Light
"Patsy Cline, the Carter Sisters, Hazel Dickens, the long-dead Laura Foster—Marianne Worthington conjures
them all in a stunning assemblage of voices ranging from legendary to lost, silenced, or misunderstood. The
result is resonant and resplendent. 'Sketch a map that we can sing,' Worthington writes in the final poem,
and that's precisely what she has managed in this pitch-perfect collection."
—Sonja Livingston, author of The Virgin of Prince Street and Ghostbread
"In this lively and indelible collection, where the dead stay dancing and the crows are full of quarrel, where
hands might be covered in blood or guitar calluses, Marianne Worthington's hypnotic rhythms and dazzling
images transport us to barn dances, the Ryman, kitchen tables, backyard bird feeders, and Knoxville living
rooms lit by the TV glow. Reverent of the thin places and defiant in their joy, these poems strum and pluck,
vibrate and ring. The voice of The Girl Singer is high, clear, and true."
—Erin Keane, editor in chief of Salon.com
"The book of poems you hold in your hands is both a history and a hymnal, full of the sounds of the southern mountains: a grandmother singing to charm a skittish dog, the classic country voices of the Grand Ole
Opry, the unlovely and essential songs of jaybirds and crows, and the pilfered ballads of the mockingbird.
Like the poet herself, The Girl Singer is funny, heartbreaking, unsentimental, and wise. It's as pitch-perfect a
book as I have read in a long time."
—Doug Van Gundy, author of A Life above Water
"The musicality of Worthington's verse is just plain gorgeous. The Girl Singer is sure to croon its way into the
Appalachian, and American, canons."
—The Arkansas International
"Readers who love the music Worthington loves will enjoy the song references embedded in the poems. Poets will relish the savvy line breaks. And you can actually waltz to 'Kitchen Waltz.' This book makes an important contribution to the continuing vitality of Appalachian art and culture by one of its enduring kin keepers."
—Elaine Fowler Palencia, Appalachian Journal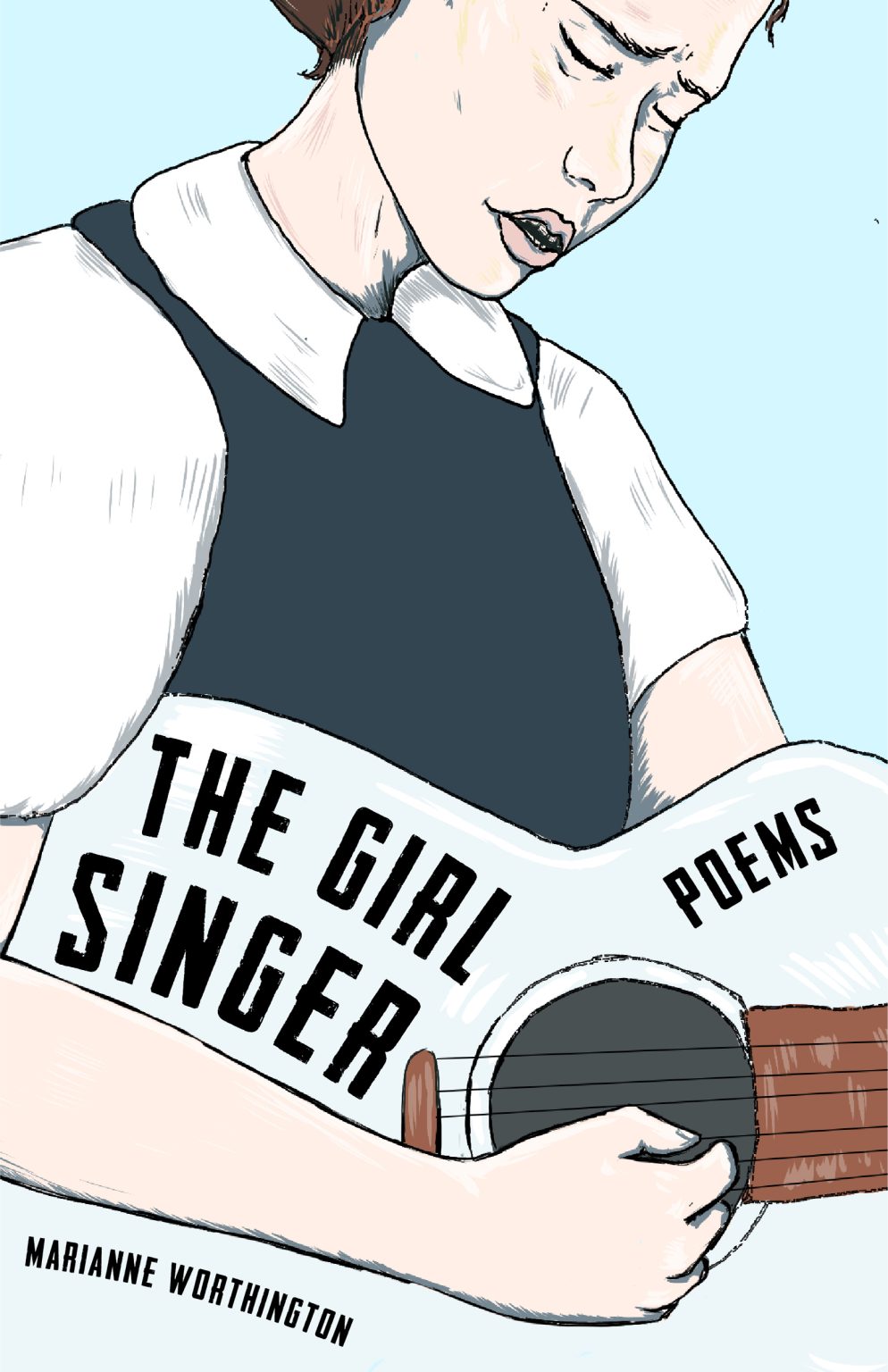 Perfect Black
by Crystal Wilkinson
Winner for the National Association for the Advancement of Colored People book award
Winner for the Working-Class Studies Association book award
Featured in The New York Times, Entertainment Weekly, Billboard, Variety, BET, The Atlantic
"The narrative poems in Perfect Black by Crystal Wilkinson invoke a world with the imagistic and geographic precision of Jean Toomer's Cane; the witty invitation of Lucille Clifton; and the rolling panoramas of Black life explored in the work of Gwendolyn Brooks…. When Wilkinson grasps at the limitations of what we can control or know, she is deeply funny and cutting."
— The Poetry Foundation
"I read this, and I'm sent back in time to my own grandmother's kitchen on a North Carolina summer day on the tobacco farm, the smell of corn bread frying in the cast-iron skillet, her cotton dress soaked in sweat, and the heat seemingly never less than 100 degrees. Crystal Wilkinson's first poetry collection, and fourth book, Perfect Black, does this to readers."
— The Southern Review of Books
"Wilkinson gives readers a kaleidoscope of poems, many of them inspired by her life. Each poem delves into ideas around being a Black, Appalachian woman from a long line of such women. From prose poems about foodways to more lyrical poems about living as a young girl with a mother struggling with mental illness, Wilkinson's work illustrates her incredible range and impressive skill."
— Book Riot